So on a whim I played a 24+2 14k guaranteed and this is what happened: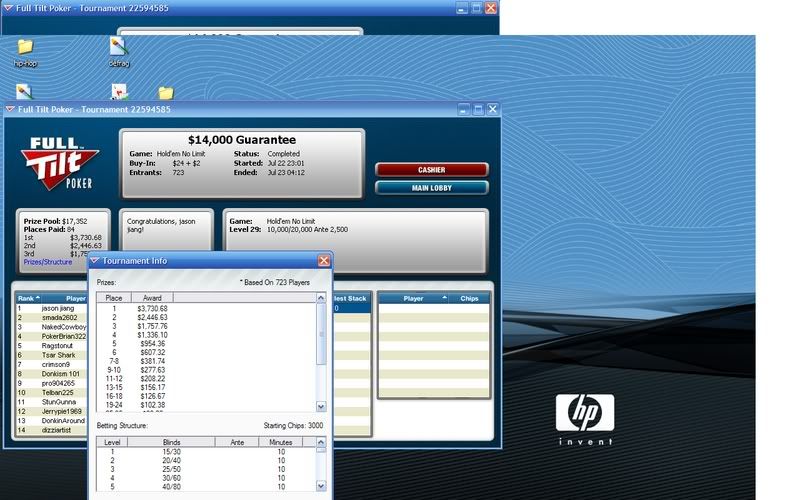 Im disappointed in only a 4th place finish as I was playing extremely well, but the cash is nice.
Hand I lost on was J-10. Flop: 10-5-3 rainbow. I bet, someone pushes. I call
Opponent has: J-J. Goodbye me. Guess ill sleep now, seeing as i gotta get up in 3 hours...